Now You Can Get My Complete
Acoustic Blues 5 DVD Set
Plus 10 Jam Tracks
for $100 OFF!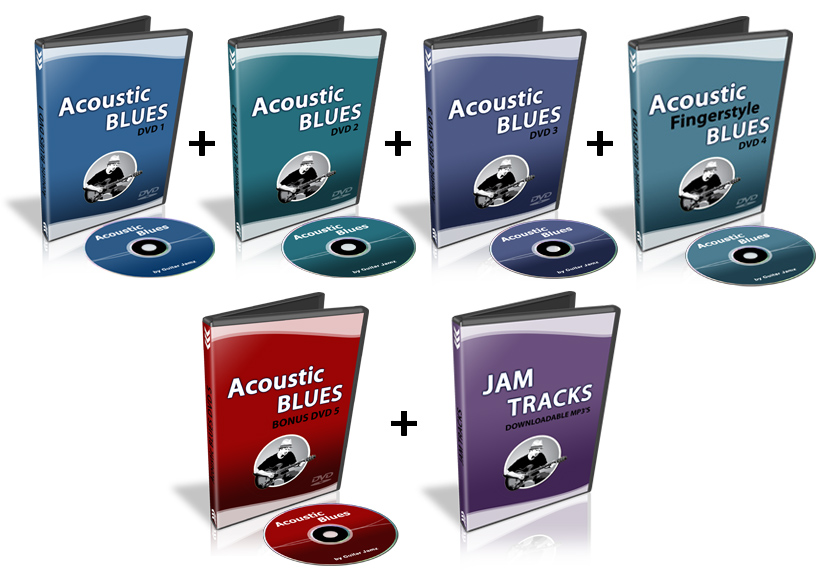 I'm offering a $100 Savings to You on My Complete Acoustic Blues 5 DVD Set + 10 Jam tracks


Hey, Marty Here,
Have you always dreamed of playing gritty back alley Blues Like Stevie Ray Vaughan...
Imagine sitting down with the blues master himself in the dark recesses of a texas dive bar as he breaks down his most prized licks just for you...
What if BB king sauntered over with his cherished rosewood GIBSON guitar "LUCILLLE" on break at a seedy backwoods jukejoint just to pull up a bar stool to discuss his ideas to bring soulful expression to your blues solos...
... wouldn't that be AWESOME?
Go grab your favorite axe because you I and all the great blues legends are going to go off in an amazing blues guitar learning jam because I have uncovered the Holy Grail of Blues secrets from the ALLTIME BLUES Masters and I am stoked to be able to break them down for you.


Here is what happened:
Between pro gigs I supplemented my cash teaching private blues guitar lessons after years of intensive one on one sessions with Students who yearned to learn smokin Blues I became totally convinced even a rank beginner could achieve astonishing progress with my Blues techniques.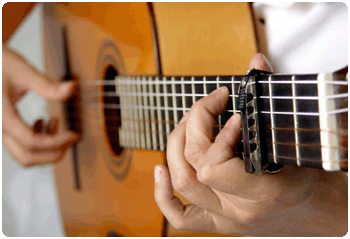 The Amazing Story Of
"How Marty's Guitar Secrets Were Uncovered"
Marty here... Let me confess something to you that I couldn't even admit to myself for a while....
Here it is:

"The Blues" brought me to me knees last summer - and I'm not talking about the music kind of blues (the kind we all love), but the "real blues."
Ugh. I'm sure you can relate. It's happened to everyone, right?
But I gotta tell ya, teaching guitar to you guys has truly lifted me back into the clouds. And that's why I'm writing you right now(and how you can benefit, big-time). Here's what happened in a nutshell..
I had a huge bummer summer 2008. I was laid off from a job I loved, teaching music to elementary school kids (think School of Rock, Marty-Style! I have been called the Jack Black of youtube guitar teachers, lol).
That was really bad. So I devoted all my time to giving one-on-one guitar lessons to students ranging from young rockers to old blues dogs looking for some new tricks.
And then something really cool happened. I discovered that by teaching guitar lessons full time to others, it gave me the absolute best game plan of what works and what doesn't.
It was like tinkering in a lab and coming up with a new invention -by hearing the feedback from my private lessons and noticing the jaw dropping progress of my best students, I (almost accidentally, it seems), uncovered the blueprint for learning the guitar in the shortest time possible. It was also like re-discovering the law of karma - if you share with others what you know best, then you can discover something on your own that's valuable and exciting.
The result: a precise game plan that takes you to the level of guitar playing you want to achieve.You can learn it ALL just like my students.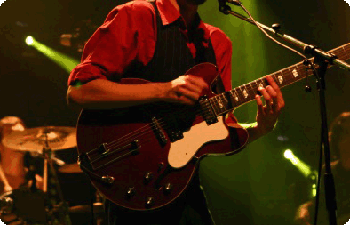 When you have fun playing your favorite songs, practice is something you look forward to each day.

You will learn Arpeggios & palm muting (these techniques create a magical sound on your guitar).

How to shave off hours of practice time and retain more of what you learned (This is a jackpot of crucial muscle memory info).



And Speaking Of Practice Time, Let Me Tell You A Quick Story Why This Is Absolutely Crucial


Tell Me If You Can Relate To This Story ...


I was talking to one of my students yesterday and he asked me when I started to play guitar. Wow, that brought back some memories you see, I took my first REAL lesson at a local guitar shop when i was 13.

Well, to make a long story short the teacher had me doing 1 note scales which sounded like bad nursery rhymes. My dreams of becoming a shredding RockStar came to a crashing halt after a few painful lessons.

Luckily, a few years later I got in a band with my friends, I was playing harmonica. I watched the guys have a blast on their guitars playing all our favorite songs, with just a few simple chord shapes. I thought man, this is what I wanted to do a few years back, the guys showed me some basic chords and rhythm and I was off like a rocket.

So here it is, 16 years later, and let me tell you, I will NEVER forget that first lesson in that dingy little guitar shop.

Why do I say that? Because I have made it my absolute mission to never BORE a student into quitting this fabulous instrument!

(Believe me, it can happen...even from some very well-known guitar instructors)

My main goal is to have you playing your favorite songs FAST...not only without boring you, but making it outright FUN in the process. It won't feel like practice. It will feel like PLAY.

C'mon, isn't that what it's all about?




Here's What YOU Get Inside


"Acoustic Blues 5 DVD Set

+

10

Jam tracks"





Acoustic Blues DVD 1:
DVD ONE will get you vamping with my personal tour of what I like to call "The Land of A7", along with its evil stepbrother, "The Land of E7".  (This is something I've never demonstrated on a YouTube video, by the way.)

Once you have these new chord style embellishments, I will show you how to infuse blazing licks into your blues while comping with chords. these "fills" will really add a new dimension whether playing by yourself or with friends





Acoustic Blues DVD 2:
How to play acoustic Blues in other keys, and the bag of tricks that works for each one. For instance, there are some super cool tricks you can use in the key of G Blues that sound way harder than they actually are to play. No need to tell your highly impressed friends that, of course!

One of the things that makes acoustic blues special, is the ability to emphasize the open strings. I will show you my favorite "open string" ideas that will add a new dimension and make the acoustic guitar shimmer with awesomeness.

This DVD is also the start of beginner slide playing. learn alternate tunings for slide guitar, and the most exciting yet easy techniques associated with this style. once you have shredded the slide lessons, we explore blues techniques in Drop D tuning as well as open G. these alternate tunings are great when you are feeling in a rut and will stimulate new creativity.



Acoustic Blues DVD 3:
ALMOST TWO full hours of nothing but achingly hot acoustic Blues licks. You'll learn all my favorites, along with a ton of others. In this amazing DVD I put together an awesome set of need to know guitar licks in the various Blues styles and genres.

These guitar licks can be played anywhere on the guitar neck.

I break each blues guitar lick down for you step by step and we will have a lot of fun together jamming three out.





Acoustic Blues DVD 4:
An entire DVD on Fingerstyle Blues. In this intro-level instruction, I give you all the most important finger patterns and chord movements you'll need. I not only took recent extra instruction myself to make this the best lesson possible, I even brought in two other expert players to make this the Ultimate Fingerstyle 101.

I will teache you the most important guitar chords most associated with fingerstyle blues, plus I break down the most common finger picking patterns which are the building blocks to sound like the legends of old time blues.

I then introduce 2 of my good friends who are masters in the style of guitar play, Tony Brucco and Ben Powell,  they will teach multiple modules on their approach to fingerstyle blues, including cool progressions, licks, and some classic fingerstyle blues turnarounds.




Acoustic Blues DVD 5:
All my best acoustic Blues lessons from YouTube onto one disc. No more searching far and wide – you'll have my top acoustic Blues lessons on one DVD organized in a logical sequence.

These videos are BEST IN SHOW Acoustic Blues which include lessons on scales, licks, chords, progressions, and even some slide and fingerstyle.  This DVD is loaded with acoustic blues golden nuggets of wisdom.






10 Smooth Blues Jam Tracks:


Could there be a better tool to help you master your guitar solos than Jamtracks inspired by your favorite artists?
I don't think so...

TEN awesome downloadable jam tracks that you can use to back any practice session you want. This means you can practice day or night without needing a friend sitting next to you playing rhythm.

More practice = YOU getting better!

Acoustic Blues Jam Track 1 in the Key of E
5 minutes 33 seconds

Acoustic Blues Jam Track 2 in the Key of E
5 minutes 36 seconds

Acoustic Blues Jam Track 3 in the Key of E
5 minutes 2 seconds

Acoustic Blues Jam Track 4 in the Key of G
5 minutes 20 seconds

Acoustic Blues Jam Track 5 in the Key of G
4 minutes 44 seconds

Acoustic Blues Jam Track 6 in the Key of G
4 minutes 57 seconds

Acoustic Blues Jam Track 7 in the Key of D
5 minutes 20 seconds

Acoustic Blues Jam Track 8 in the Key of D
5 minutes 9 seconds

Acoustic Blues Jam Track 9 in the Key of D
5 minutes 11 seconds

Acoustic Blues Jam Track 10 in the Key of A
5 minutes 36 seconds

This Jam Tracks collection will put you on the road to guitar mastery. Playing to backing tracks will help you improve your timing plus more importantly it makes practice fun.




Package Retail Value: $195.98







Immediate Shipping
Acoustic Blues 5 DVD Set
Plus 10 Jam Tracks

YES Marty, I want it! Please let me have one of the 50% off copies of your "Acoustic Blues 5 DVD Set + 10 Jam Tracks" for just 195.98 $97.99

Free Worldwide Shipping Included

Have your credit card handy and click the happy orange "Add To Cart" button below to access "Acoustic Blues 5 DVD Set + 10 Jam Tracks" right now...


Add to Cart: Acoustic Blues 5 DVD Set + 10 Jam Tracks ($97.99)




P.S. SPECIAL 3 BONUS SET included for the first 100 orders (retail value $69.94):

SPECIAL 3 BONUS SET
Limited Time Offer (retail value $69.94)

BONUS 1:

Mustang Sally DVD Song Lesson

---

You can now add this all time Blues classic to you bag of Blues tricks. This DVD includes Nearly 90 minutes hours of epic guitar instruction.



You will learn the insider tips and tricks that will get you playing Mustang Sally faster than you ever thought possible.


This special bonus DVD has normally a retail value of $24.95



BONUS 2:

Country Guitar Lesson DVD

---

The Country Guitar Lesson DVD is nearly 2 hours jam packed with tons of cool country guitar styles and rhythms.

Bob Ryan takes you on a guitar journey with a bunch of cool techniques such as chicken picking, arpeggios, palm muting plus a ton of country guitar lessons by the top country guitar players.

Learning different guitar styles keeps your playing fresh and can inspire you to new level of guitar playing.

This special bonus DVD has normally a retail value of $24.95



BONUS 3:

Beginner Guitar Ebook

---

This downloadable guide will help guide through your Beginner guitar journey and it's loaded with important information to help you learn the guitar.

Use this learning tool to guide and inspire you to break out of the box. It includes:

The 9 essential open guitar chords
How to form Barre Chord Shapes
Master the Pentatonic Scale




Take your guitar playing to places you never thought possible.



This special bonus Ebook has a retail value of $19.95





---

Here's my Totally Risk-Free,
No-Worries, Guarantee


Let me make this easy for you.

I am going to give you a full 12 Month No Questions asked return policy on any of my DVD's. Put them to practice and watch yourself playing guitar and having fun in the shortest amount of time possible.

Get started rocking out today, I cannot wait to hear about your progress

You do not risk anything by ordering now.




Free Worldwide Shipping Included




I Wish You Success and NOTHING less,

Marty Schwartz
Creator - Acoustic Blues 5 DVD Set + 10 Jam tracks

P.P.S. Just so you know, I'm a real person and I really love to teach you. Here is my information just to prove it to you:

Marty Schwartz
310 South Twin Oaks Valley
#107-316
San Marcos CA 92078-4387




Copyright © 2014 Guitar Jamz Inc