This Special Sale Ends Saturday,
March 13th, 2021, Midnight, Pacific Time
Days
Hours
Minutes
Seconds
PLEASE NOTE: This course is not a physical DVD product. This means nothing is shipped to you. Since all the lessons are digital, this means you can watch them immediately online or download them for viewing on your computer or device.
Here's What YOU GET Inside: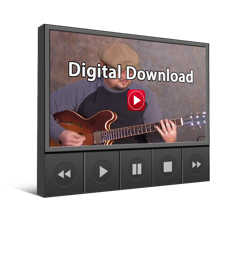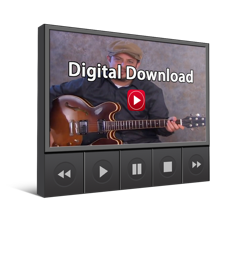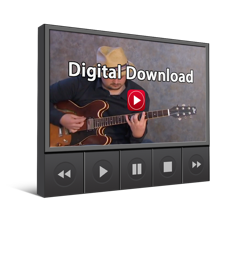 Beginner Blues Series:

Blues 1: The first blues videos are nearly 2 hours in length. Instructor Marty Schwartz goes over the lesson plan in the Intro module. You'll jump right in to the 12 bar blues, broken down step by step and have a lot of fun playing along. We then teach you the all-important "Blues Turnaround." This is sooooo necessary and takes your blues playing to a whole new level! As you progress, we'll unleash even more Blues tricks and techniques. To finish up, we break out some awesome guitar licks and beginning solo techniques.

Blues 2: Here is where we lay out your plan of attack for super rapid advancement! You'll expand on the 12 bar blues with even more advanced rhythms and tricks. We then go over some new awesome Blues chords to give you many styles, including Jimi Hendrix and other greats. You then progress to early-rock Chuck Barry style rhythms and blues runs. This section is *packed* — nearly 2 full hours of tasty goodness!. You'll also learn various styles of Blues, including the super-popular Texas Blues. This also includes great-sounding play-along jam tracks and a bunch more cool guitar licks and new blues turnarounds.

Blues 3: Here we keep the learning machine in high gear and take your blues guitar playing to the next level! Here we'll focus on blues licks and jam tracks. You'll play along as we break down nine awesome new guitar licks. We also go into some music theory, but do not worry! We make it really fun and you will even laugh along the way. This sectioon is nearly 2 hours in length and is composed of pure guitar learning fun.

Blues Soloing: Wow! Here we have another nearly two full hours of blues solo styles and techniques. We'll introduce you to the concept of developing a game plan, along with how to structure your goals. We'll teach you how to master the guitar neck with simple ways to learn the notes on the neck and more. We'll also blast you with a new arsenal of blues licks and techniques. The next section continues your music theory lessons, and again, we keep it fun and easy to learn the nuts and bolts behind the blues. These Blues Solo videos will take your playing up to the next level quickly, and you'll have a blast in the process.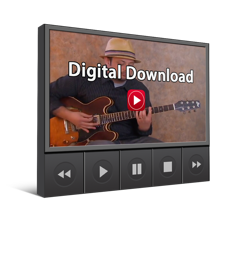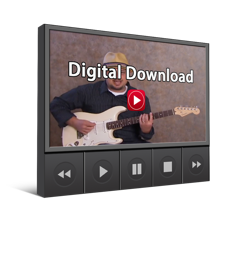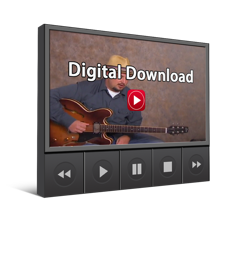 Quick Blues Guitar Licks + Intermediate Blues:

Quick Guitar Licks: In this amazing series, we put together an awesome set of "need-to-know" guitar licks in various styles and genres. These guitar licks can be played anywhere on the guitar neck. Instructor Marty breaks these licks down for you and you'll not progress rapidly but you'll find this really entertaining, too!

Intermediate 1: In this module, we start off teaching you several important guitar scales you will need to blast solos all over the neck with fluidity and style! You'll love that we take a different approach than most instructors ... Once you learn a scale, we present you with a "jam along" section so you really build a solid foundation on each scale you learn.

Intermediate 2: Here we take a series of popular chord progressions and explain how you would apply solos over them. You'll unlock the mystery behind guitar solo mastery. Applying techniques with real time practice is one of our trade secrets to unlocking your potential to advanced guitar playing.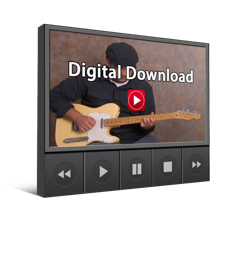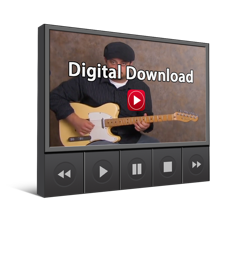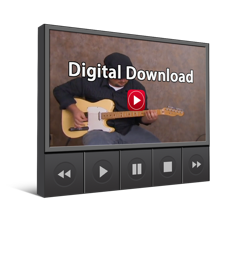 New Blues Video Series:
This "New Blues" sectiono contains over 4 hours of Mega Valuable insider Blues secrets and tips.

You will learn several cool Blues Chord progressions and techniques that will supercharge your playing style.

Read on to discover just a few of the styles you will learn from these amazing lessons. The samples below are just scratching the surface of the wealth of power in these videos:

You will learn how to master soulful blues with focus on the minor key

Discover Funky Blues Rhythms which always gets the crowd jumping to their feet

How to use the Magic Blue Note along with major chords to spice up the set

Blast country rhythms across the neck to the delight of your family & friends

Start to use mysterious blues chords which will turn heads when you jam

Using augmented chords in your riff and guitar licks will set you apart from standard Blues players
The Blues techniques we lay out for you in these lessons would compare to 30 or more private lessons (@$50 per private session).

You save time & money plus get the golden key which will unlock the blues info you have been yearning after. Applying techniques with real time practice is one of our trade secrets to unlocking your potential to advanced guitar playing.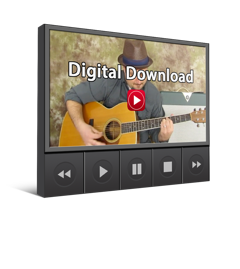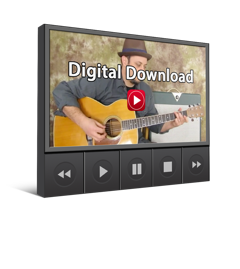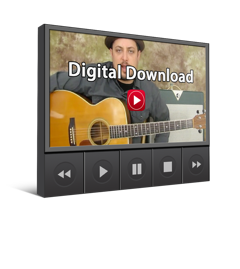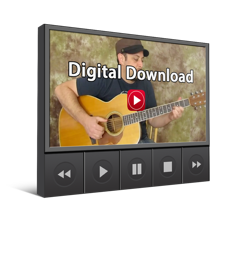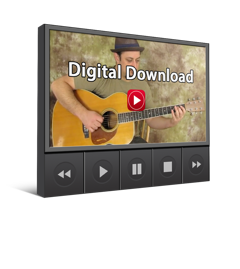 Acoustic Blues Video Series:

Acoustic Blues 1: This module will get you vamping with our personal tour of what we like to call "The Land of A7," along with its evil stepbrother (lol), "The Land of E7". (This is something we've never demonstrated on a YouTube video, by the way.)

Once you have these new chord style embellishments, we will show you how to infuse blazing licks into your blues while comping with chords. These "fills" will really add a new dimension whether you are playing by yourself or with friends.

Acoustic Blues 2: Here you'll learn how to play acoustic blues in other keys, along with the bag of tricks that works for each one. For instance, there are some super cool tricks you can use in the key of G Blues that sound way harder than they actually are to play. No need to tell your highly impressed friends that, of course!.

One of the things that makes acoustic blues special, is the ability to emphasize the open strings. We will show you our favorite open string ideas that will add a new dimension to your playing and make your acoustic guitar shimmer with awesomeness.

This module is also the start of beginner slide playing. You'll also learn alternate tunings for slide guitar, and the most exciting-yet-easy techniques associated with this style. Once you have shredded the slide lessons, we explore blues techniques in Drop D tuning as well as open G. These alternate tunings are great when you are feeling in a rut and will stimulate new creativity.

Acoustic Blues 3: This is almost two full hours of nothing but achingly hot acoustic blues licks! You'll learn all our favorites, along with a ton of others.

In this amazing series we put together an awesome set of "need-to-know" guitar licks in the various blues styles and genres. These guitar licks can be played anywhere on the guitar neck, by the way. We break each blues guitar lick down for you in step-by-step fashion, and we'll have a lot of fun together jamming out.

Acoustic Blues 4: This is an entire module on fingerstyle blues. With this intro-level instruction, you'll get all the most important finger patterns and chord movements you'll ever need.

We not only took extra instruction ourselves to make this the best lesson possible, we even brought in two other expert players to make this the "Ultimate Fingerstyle 101"! They are Tony Brucco and Ben Powell, and they'll teach you multiple modules on their approach to fingerstyle blues, including cool progressions, licks, and some classic fingerstyle blues turnarounds.

We'll also teach you the important guitar chords most associated with fingerstyle blues, plus we break down the most common finger picking patterns which are the building blocks to sound like the legends of old time blues.

Acoustic Blues 5: This contains all our best acoustic blues lessons from YouTube onto one disc!! No more searching far and wide – you'll have our top acoustic blues lessons in one section. And all of them organized in a logical sequence. These videos represent the "Best In Show" for acoustic blues, which include lessons on scales, licks, chords, progressions, and even some slide playing and fingerstyle. This is loaded with acoustic blues golden nuggets of wisdom.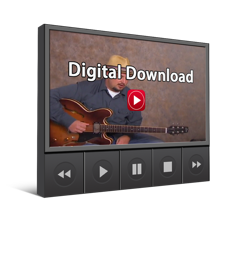 Live Student Learning Sessions:
Seriously, this will be your secret weapon to guitar mastery! Become a "fly on the wall" as you view a private one-on-one guitar lesson.

You'll see a student tackle common stumbling blocks as his instructor breaks everything down piece by piece in a fun and entertaining style. Listen, private lessons with any good guitar teacher go for about $50 per session, so take advantage of this "secret session"!

You will be actively engaged and benefit greatly by this steady flow of insider guitar tips and tricks taught in the session.

These lessons are broken into easy-to-digest segments so that you can keep what you learn and apply it to your guitar techniques starting immediately.

Bottom line: You'll gain tons of insights as you see them go over techniques to take the student's playing to the next level.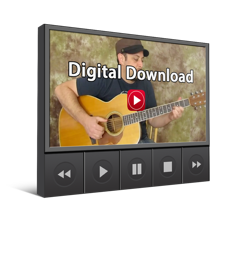 Awesome New Jam Tracks:
Could there be a better tool to help you master your guitar solos than jam tracks inspired by your favorite artists? We don't think so...

These amazing tracks total more than 60 minutes of pure listening and practicing pleasure! They contain 15 of the most sought after backing tracks on the market today.

These play-along jam tracks were Inspired by Blues greats such as Stevie Ray, BB King, rock legends Led Zeppelin, AC/DC and many more. These will keep you inspired and make practicing waaaaaay more fun:



Soulful Southern Blues Backing track
3 minutes 54 seconds

Led Zeppelin Rock Inspired Jam Track
3 minutes 54 seconds

AC DC inspired 1980's Rock backing track
4 minutes 28 seconds

90's Pearl Jam flavored play along Jam track
4 minutes 14 seconds

Inspired Blues Jam track in the Key of A
4 minutes 3 seconds

Slow Tempo Blues in the Key of E
3 minutes 41 seconds

Play along Jam Track inspired by the Man in Black
3 minutes 15 seconds

Funky Minor Blues in Key of G great learning tool
4 minutes 18 seconds

Hard Rock Play along Jam track in Key of E
3 minutes 29 seconds

Sad Slow Blues Backing Track in Key of B
3 minutes 55 seconds

Hard Rock Play along Jam track in Key of E
4 minutes 27 seconds

Play along Blues nice easy tempo great for beginners
4 minutes 13 seconds

Slow Rock Backing Track awesome practice tool
4 minutes 6 seconds

Alternative Rock Jam track Key of A
4 minutes 14 seconds

Soft Rock Play along John Mayer inspired
4 minutes 49 seconds

Super Fun Southern Rock Jam track
4 minutes 10 seconds

This Jam tracks collection will put you on the road to guitar mastery. Playing to backing tracks will help you improve your timing plus more importantly it makes practice fun.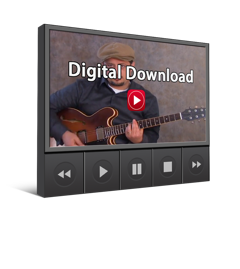 Our Blues 5 - Inspired Blues:
This blues videos series comprises another two hours of total blues goodness! You'll travel through the genres of blues ranging from slow Texas blues to more "rocking out" blues and more.

You will learn a bunch of awesome new blues licks and a whole lot more. You'll master the guitar neck with simple ways to learn the notes on the neck and more. And we'll blast you with a new arsenal of blues licks and techniques.

The next section of the module contains even more blues music theory. We make it fun and easy to learn the nuts and bolts behind the blues. This will take your playing up to the next level and you will have fun doing it, we promise!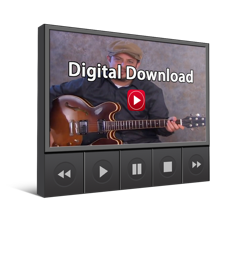 Mustang Sally Song Lesson:
You can now add this all time Blues classic to you bag of Blues tricks. This includes Nnarly 90 minutes hours of epic guitar instruction.

You will learn the insider tips and tricks that will get you playing "Mustang Sally" faster than you ever thought possible.
Country Guitar Lesson Series:
The The Country Guitar Lesson module is nearly 2 hours jam packed with tons of cool country guitar styles and rhythms.

Bob Ryan takes you on a guitar journey with a bunch of cool techniques such as chicken picking, arpeggios, palm muting plus a ton of country guitar lessons by the top country guitar players.

Learning different guitar styles keeps your playing fresh and can inspire you to new level of guitar playing.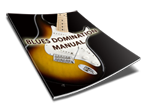 Blues Domination Downloadable Tab Ebook:
There is no better way to speed up your blues playing skills than with our instantly available Blues Companion Ebook.

We detail in tabbed format every screaming lick and sizzling blues riff that we teach you in the Blues Domination series of lessons. Plus you will get tons of other goodies to help your blues playing get better quicker than you ever thought possible.

This downloadable ebook will allow you unleash your blues guitar Solos and is included as a special bonus to you.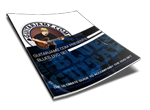 Beginner Guitar Downloadable Ebook:
This downloadable guide will help guide through your Beginner guitar journey and it's loaded with important information to help you learn the guitar.
Use this learning tool to guide and inspire you to break out of the box.
It includes:
The 9 essential open guitar chords
How to form Barre Chord Shapes
Master the Pentatonic Scale
Take your guitar playing to places you never thought possible.
Copyright © 2008 - Guitar Jamz Inc.