Want to Get From "Here to There" REALLY Fast With the Guitar? Then Use Our Special "Super Expander" Method to Master Chords and Rhythm Guitar So That You Can Quickly and Easily Play Your Favorite Songs!
Dear Guitarist,

Have you ever watched your favorite guitar player and said,
"What the heck is that guitar chord he is playing?!"

There's a reason you don't know. And it's actually the missing piece to your playing...
We promise that once you get this, your skill level will leap forward like you won't believe.

Let's go back to that mysterious guitar chord for a second, the one you can't figure out.

Let's say you've just watched your favorite player wring out the most killer sound from his axe and you're going, What IS that?

So you sit down and try to recreate that sound, and you just can't do it.
But why not? We mean, you KNOW you have the correct chords because you bought the official guitar tab for the song . . . but SOMEthing is out of whack.

So you scour tabs on the Internet, dig through guitar magazines, but you just cannot figure out the special chord fingerings that will let you into that artist's signature sound.

Well, we are going to let you in on the big secret that they know and you don't (but you will very shortly)...
(And seriously, once you do, your playing will explode and you will be Wowing your friends and family every time you pick up the guitar.)


Watch this short video now to get a sneak preview:
The Big Secret starts with this one very simple truth:

If you only know the standard guitar chords, it is going to be super-difficult to hold the audience's attention. That's just a fact, sorry.

Hey, if it was that easy, then EVERYONE would have their own professional gig by now, right??
By the way, ALL THE BIG STARS KNOW THIS. (And now you will, too.)

So how do you get there YOURSELF so that you can not only duplicate whatever special sound you love hearing from your favorite players, but start creating your OWN?

Simple. You learn a guitar chord system that is so easy you will be able to MULTIPLY in a few minutes what you know already into COUNTLESS chord variations!

Seriously, this is how you get from here ... to THERE really, really fast. This is such an exciting breakthrough that we created a full-on DVD course to teach this to you personally.

I'm calling this radical method, The Super Chord Expander. And I've made it part of a 4-DVD set that will allow you to multiply the voicing of each guitar chord.
You Have No Idea How Powerful This Is Until You Try It
Here's Just Some of What You'll Discover in
Our 4-DVD "Guitar Chord and Rhythm Master" System ...
All the fundamentals you'll need to do this in case you're starting from scratch.
(You can skip this if you don't need it.)
The 5 basic chord forms that will give you the ability to play ANY chord ANYWHERE on the neck.
Awesome tricks and shortcuts that will help your fretboard knowledge and allow you to sound way more sophisticated.
How to take this new chord knowledge and expand it into hundreds or even thousands of new chord variations that will let you create ANY cool sound you have ever heard your favorite guitarist do. Basically, you'll be able to build an entire chord repertoire.
An entire tutorial on how this fits into rhythm playing. Remember, there is no difference between a lead guitar or a rhythm guitar except the musical parts they play. This means a rhythm guitar player can play any guitar a lead player can play. This makes you a more complete player. (It also means you get the chicks, because if you ask me, the rhythm guitarist is the hypnosis-inducing glue that holds any band together!)
Get Our 4-DVD "Super Chord Expander" Course
at HALF-PRICE Plus FREE, World-Wide Shipping!
... AND Also Get 3 FREE Bonus Gifts!
Here's What YOU Get Inside
"Guitar Chord & Rhythm Master 4 DVD Set
Plus Bonus Rhythm DVD"
Super Chord Expander DVD 1:

DVD ONE will lay out the exact Blueprint that will allow you to master a wide variety of chord shapes. (This is something I've never demonstrated on a YouTube video, by the way.)

Once you have these new chord shapes in your backpocket, we will show you how to infuse these amazing new tones in your rhythm playing.




Super Chord Expander DVD 2:

In this DVD we will show you in step-by-step detail how to use our "Super Chord Expander" method for multiplying your chord repertoire literally by as much as you want.

Once you watch these DVDs, there will be NO END to the chord variations you'll be able to create, as well as being able to replicate any of your favorite songs that were previously impossible to play!



Rhythm Master DVD 1:

"Rhythm Master" is a 2 DVD series that will teach you EVERYTHING you ever needed to know about playing rhythm guitar. We're talking progressions, patterns, string muting, string scratching, staccato strumming, ghost strumming, and much more.

This is a "must-have" if you want to see heads turn and mouths drop as you crank out heart-pumping guitar rhythms. It's also perfect if you are a currently gigging guitar player.



Rhythm Master DVD 2:

An entire DVD on Intermediate rhythms techniques.

In this next level of rhythm instruction, we give you all the most important rhythm techniques you'll need to really add that X Factor to your guitar rhythms and really bust out of the box with your guitar playing.






Bonus Rhythm DVD 1:

we hand picked the best of the best from our YouTube chord and rhythm guitar videos on ONE DVD so you don't have to hunt for them online.

Included are "Power Chords 101," some great funky chord stuff, folky and country acoustic embellishment lessons, our favorite chords for grooving, and a complete blues rhythm module.





Order this special "Guitar Chord & Rhythm Master"
Package now at $95 OFF!
$189.98 $94.97!
(That's $95.01 OFF the regular price!)
NOTE: Since supplies are limited at this low price, this is a temporary special offer and will be taken down without notice at any time. Grab it now to lock in your huge savings!
Immediate Shipping
Guitar Chord & Rhythm Master 4 DVD Set
Plus Bonus Rhythm DVD
YES , I want it! Please let me have one of the 50% off copies of your "Guitar Chord & Rhythm Master 4 DVD Set" for just 189.98 $94.97
Free Worldwide Shipping Included
Have your credit card handy and click the happy orange "Add To Cart" button below to access "Guitar Chord & Rhythm Master 4 DVD Set" right now...



Add to Cart: Guitar Chord & Rhythm Master 4 DVD Set ($94.97)
Here are 3 More Awesome Bonuses We Are Throwing Into This Package If You Order Today (Retail Value $144.90) ...
(These FREE Bonuses are available for a limited time only and will be taken down without notice)
SPECIAL 3 BONUS SET
Limited Time Offer (retail value $144.90)
BONUS 1:

Full 90 Day Site Membership
---
Choose lessons from a broad spectrum of guitar styles including rock, blues, jazz, reggae, fingerstyle, metal, and more.

You will learn guitar chords, scales, rhythm & strumming patterns, JAM Tracks and Music Theory.

You will be encouraged with practice exercises and taught several styles of acoustic & electric guitar playing.

This Full Quarterly Membership to the website has a retail value of $75.00


BONUS 2:

Blues Licks & Tricks 2 DVD Set
---
This is Our Latest Blues DVD set. It includes 2 DVD's Jam packed with amazing new Blues Guitar Riffs & Sizzling guitar licks.

Expand your Blues Library & amaze your friends or family at your next Jam Session.

This special bonus 2 DVD set has a retail value of $49.95


BONUS 3:

Guitar Chord & Rhythm Ebook
---
This downloadable guide is a great tool to use alongside the Guitar Chord & Rhythm Master 4 DVD set.

It includes printable chord diagrams which will help you unlock a vast array of amazing new guitar chords to spice up your guitar playing.



Take your guitar playing to places you never thought possible.



This special bonus Ebook has a retail value of $19.95




---
Here's Our Totally Risk-Free,
No-Worries, Guarantee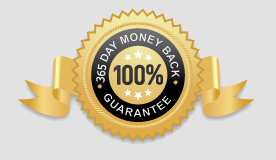 Let me make this easy for you.

We are going to give you a full 12 Month No Questions asked return policy on any of our DVD's. Put them to practice and watch yourself playing guitar and having fun in the shortest amount of time possible.
Get started rocking out today, we cannot wait to hear about your progress
You do not risk anything by ordering now.
Free Worldwide Shipping Included

GuitarJamz
2033 San Elijo Ave Suite #254
Cardiff CA 92007
Copyright © 2009 - 2019 Guitar Jamz Inc.