Who Else Wants The "Licks and Riffs" Secrets

Revealed By World-Class Country Legends During
Some Infamous "Mastermind" Jam Sessions?
Get My 3-DVD "Sizzling Country Licks" Course + 4 Bonuses
For HALF-PRICE Plus FREE, World-Wide Shipping!

I'm offering a 50% Savings and FREE world-wide shipping
on my 3-DVD "Sizzling Country Licks" Course + 4 Bonuses. You get over 5 hours of video on 5 DVDs and a 30-Day Full Access Pass to My Online Video Vault With Over 900 lessons!

Hey, Marty Here,
It used to drive me absolutely nuts when watching my favorite country guitar players rip it up.
I would ask myself, "How can these guys keep blazing through a seemingly endless variety of licks and riffs?"
Turns out there was a reason which had escaped me. And it's actually the missing piece to your playing...
I promise that once you "get" this, your skill level will leap forward like you won't believe.
Let's get back to those country licks for a second, the ones you can't figure out …
Let's say you've just watched Brad Paisley string together an amazing country solo on his Fender Telecaster and you're going, "What WAS that?" So you sit down and try to recreate that licks and riffs, and you just can't figure it out.
But why not? I mean, you KNOW you have the correct guitar scales because you bought the official guitar tab for the song . . . but SOMEthing is out of whack. So you scour country tabs on the Internet, dig through country guitar magazines, but you just cannot figure out the special stylized Licks that will let you "into" that artist's signature sound.
Well, I am going to let you in on the big secret that they know and you don't (but you will very shortly). And seriously, once you DO know, your playing will explode and you will be "Wowing" your friends and family every time you pick up the guitar.
The "Big Secret" starts with this one very simple truth:
If you only know the standard guitar scales, it is going to be super-difficult to hold the audience's attention.That's just a fact, sorry.
Hey, if it was that easy, then EVERYONE would have their own professional gig by now, right?? By the way, ALL THE BIG COUNTRY MUSIC STARS KNOW THIS. (And now you will, too.)
So how do you get there YOURSELF so that you can not only duplicate whatever special country lick or riff you love hearing from your favorite players, but start creating your OWN?
Simple. You gain access to a treasure trove of coveted country guitar techniques and embellishments, a guitar lick creating system that is so easy you will be able to MULTIPLY in a few minutes what you know already into COUNTLESS spectrum of country riffs & licks!
Seriously, this is how you get from here ... to "THERE" really, really fast. This is such an exciting breakthrough that I created a full-on DVD course to teach this to you personally with my good friend & country guitar Insider Bob Ryan.
I'm calling this method, "Sizzling Country Licks". And I've made it part of a 3-DVD set that will allow you to multiply the variety of country licks and riffs in your arsenal.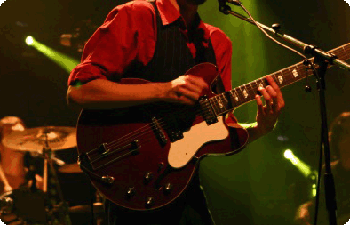 YOU HAVE NO IDEA HOW POWERFUL THIS IS UNTIL YOU TRY IT.

Learn why many country guitar players are often duped into overusing this famous technique. (How to use it the RIGHT way and when in your solos)

The single most IMPORTANT RIFF you MUST KNOW that will almost instantly supercharge your country playing

How to banish any seeds of doubt before you get onstage by having these 3 must-know "go-to" licks in your back pocket

Revealed: How to take the most ripped-off country lick of all time & make it sound like YOU made a guitar breakthrough

3 techniques used by Country Guitar Superstar Brad Paisley that are amazingly easy to implement

Something crucial (and unusual) you must do to increase your finger speed and fretboard dexterity

Discover a wickedly effective but little known riff (that will transform an ordinary solo to a jaw dropping show stopper

Use this "kick-the-door-down" method of smashing out of the "DREADED BOX" on the guitar neck

Why you should NEVER EVEN THINK of playing trying this guitar bend unless you have mastered this 2 step technique

How to quickly & easily overcome the single most difficult problem facing aspiring country guitarists today

Make your fingers dance across the freeboard with laser precision when working on your chicken picking chops

Why adding the "BLUE NOTE" to your hot country licks will cold cock your competition in a solo battle

2 Raw but READY country runs to add to your arsenal (These are HOTSHOT styling are used by Vince Gil & recording studio GIANT Brent Mason)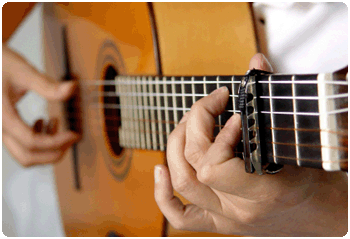 The Fascinating Story Of
How "Country Guitar Secrets" Were Uncovered
Let me tell you how these country guitar secrets were uncovered . . .
Tucked away in a nook of a sleepy little town in Southern California is a guitar shop like no other.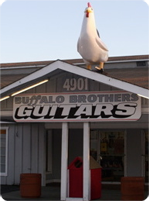 Located just off County Highway S11, you'd never guess you were just a few miles away from some of the priciest oceanfront real estate on the pristine Pacific coastline.
That's 'cuz the road has a bit of an Old West feeling as you drive your rig past a funky, 1950s-style diner called Bobby's Hideaway Café.
And THEN . . . looking like a cross between on old wood-sided hay barn and an Industrial warehouse is this famed guitar shop — with a huge CRAZY 20-foot CHICKEN perched on the ROOF!
Huh? It's actually a famous local landmark … and serves immediate notice that you are about to enter no ordinary place . . .
Most first-timers will stop a few feet just inside the doorway with their mouths agape. Draped along the walls are hundreds of hand-crafted acoustic guitars that take your breath away — everything from vintage classics to multi-thousand dollar masterpieces.
As you head to the second floor you are floored by the quantity and quality of the magical instruments, displayed as if you had entered a museum. (And you have in a sense, yet all are available for a price.)
Small wonder that this store is actually known the world over by serious guitar collectors.
Now here's where it gets really interesting . . .
For many years, this local guitar shop has been a "must-stop event" for professional touring musicians from all over the world.
And the sales crew has always been manned by a group of super-knowledgeable staff of well-respected local guitar players looking to supplement their income between gigs.
One of those lucky sales pros was named Bob Ryan, a well-known country guitar player in Southern California. Bob was dedicated to helping the store's high-end clients, who included touring musicians, recording artists, and music industry mavens.
Bob was on of the most requested guitar consultants at the store because he gave off a positive feel-good vibe in all aspects of music, ranging from creating his own monster licks to sharing his wealth of guitar knowledge.
Most importantly, Bob was privy to many late night "after hours" closed door jam sessions in the secret back room studio of the store.
A few ice cold brews were shared along with something much more important: You see, Bob was let into that super exclusive club and was given carte blanche access to a massive secret collection of techniques and styles that had thrilled worldwide country music audiences for decades.
You must also know that it was far from a one-way street.
You see, Bob was so talented, and had soaked up so many little-known techniques and tricks for so long from household-name guitarists, that HE often became the teacher in these informal back room sessions.
It was instantly clear that once Bob touched his Fender Strat and started to play, that he had as much to offer as any of the country musical legends that happened to be jamming with him at the time.
Over the years, too many amazing riffs and licks to count where shared in these closed door "mastermind" jam sessions.
Quite literally, Bob Ryan reaped an "insider-only", Masters-level guitar education from the greatest set of teachers you could imagine, the insane number of country guitar gurus who made it a point to visit this country guitar mecca.
And now Bob has decided to share these techniques with you. He's taken the absolute BEST OF THE BEST country Chickin Pickin, Riffs Licks & guitar tricks in put them all together for you in a truly awesome 3 DVD Country Guitar package.
Here's What YOU Get Inside
"Sizzling Country Licks 3 DVD Set
Plus Country Licks Manual"


Country Licks DVD 1:

DVD ONE will lay out the exact Blueprint to create a multitude of sizzling country licks & Riffs (This is something We've never demonstrated on a YouTube video, by the way.)

Once you have these new Riffs & Licks your back pocket, Bob will show you how to embellish certain notes to in these runs which will supercharge your country style guitar playing.




Country Licks DVD 2:

In this DVD Bob ryan will show you in step-by-step detail how to use his "Riff Multiplier" method for multiplying your Riffs & allow you to insert these in your guitar solo's as much as you want.

Once you watch these DVDs, there will be NO END to the Lick variations you'll be able to create, as well as being able to replicate almost any of your favorite country songs that were previously impossible to play!



Country Licks DVD 3:

"Country Closer" is the third DVD in the sizzling country licks DVD series that will teach you almost EVERYTHING you ever needed to know about playing country style guitar.

This is a "must-have" if you want to see heads turn and mouths drop as you crank out heart-pumping country guitar solo's. It's also perfect if you are a currently gigging guitar player.



Immediate Shipping
Sizzling Country Licks 3 DVD Set
Plus Country Licks Manual
YES Marty, I want it! Please let me have one of the 50% off copies of your "Sizzling Country Licks 3 DVD Set" for just 149.98 $74.99
Free Worldwide Shipping Included
Have your credit card handy and click the happy orange "Add To Cart" button below to access "Sizzling Country Licks 3 DVD Set" right now...
SPECIAL 4 BONUS SET
Limited Time Offer (retail value $97.95)
BONUS 1:

Full 30 Day Site Membership
---
Choose lessons from a broad spectrum of guitar styles including rock, blues, jazz, reggae, fingerstyle, metal, and more.

You will learn guitar chords, scales, rhythm & strumming patterns, JAM Tracks and Music Theory.

You will be encouraged with practice exercises and taught several styles of acoustic & electric guitar playing.

This Full Monthly Membership to the website has a retail value of $29.00



BONUS 2:

Quick Guitar Licks DVD
---
In this amazing DVD Marty puts together an awesome set of need to know guitar licks in various styles and genres.

These guitar licks can be played anywhere on the guitar neck.

Marty breaks this licks down for you in his unique entertaining style.

This special DVD has normally a retail value of $24.95



BONUS 3:

Country Guitar Lesson DVD
---
The country guitar lesson dvd is nearly 2 hours jam packed with tons of cool country guitar styles and rhythms.

Bob Ryan takes you on a guitar journey with a bunch of cool techniques such as chicken picking, arpeggios, palm muting plus a ton of country guitar lessons by the top country guitar players.

Learning different guitar styles keeps your playing fresh and can inspire you to new level of guitar playing.



This special DVD has normally a retail value of $24.95




BONUS 4:

Country Licks Manual
---
This downloadable guide is a great tool to use alongside the Sizzling Country Licks 3 DVD set.

It includes printable chord diagrams which will help you unlock a vast array of amazing new guitar chords to spice up your guitar playing.



Take your guitar playing to places you never thought possible.



This special bonus Ebook has a retail value of $19.95




---
Here's my Totally Risk-Free,
No-Worries, Guarantee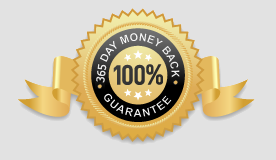 Let me make this easy for you.

I am going to give you a full 12 Month No Questions asked return policy on any of my DVD's. Put them to practice and watch yourself playing guitar and having fun in the shortest amount of time possible.
Get started rocking out today, I cannot wait to hear about your progress
You do not risk anything by ordering now.
Free Worldwide Shipping Included

I Wish You Success and NOTHING less,
Marty Schwartz
Creator - Sizzling Country Licks 3 DVD Set Plus Country Licks Manual
P.P.S. Just so you know, I'm a real person and I really love to teach you. Here is my information just to prove it to you:
Marty Schwartz
310 South Twin Oaks Valley
#107-316
San Marcos CA 92078-4387
Copyright © 2008 - 2017 Guitar Jamz Inc.