Would You Like To Learn The Fastest And Easiest
Way To Dazzle Your Audience, Vault Yourself To
The Next Playing Level, And Sound Way
Better On Guitar Than You Really Are?

How About 19 Ways?!!
THAT'S how many licks you'll learn when you let me play along with you
as I show you how easy it is to master some of the
most popular licks from your favorite songs ...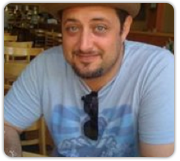 Hey, Marty Here,

One of my favorite sayings about learning guitar is:
"It ain't easy, but it's simple."
Huh? Let me explain ...

I don't know about you, but I'm always skeptical when someone tells me how EASY something is.

So I wouldn't dream of trying to tell you that learning guitar is easy.

But here's the thing ... when you learn a small handful of killer licks, all of a sudden you go from sounding like a guitar STUDENT to someone who looks and sounds like a lead guitar MASTER ... all because you took the time to learn just a few licks that, when properly broken down, become second nature and start just flying off your fingers as if they were playing themselves.

This new 4-DVD package does just that for YOU. And just to make this a no-brainer for you I'm going to also give you full, complete access to my entire website library of guitar lessons for 90 days.

(I've also got two more juicy gifts for you on this page, so please keep reading ...)

Learning these licks is so crucial to your guitar playing, that's why I've devoted an entire 4-DVD package to it. It's my first new release in more than a year. It's called ...


Guitar Licks Explosion DVD Series
Watch this short video now to get a sneak preview:
Why Should You Care About Learning
These Awesome Licks?
It starts with this one very simple truth:

If you're only playing guitar chords and you also don't have a good-sized collection of licks in your repertoire, it is going to be super-hard to hold the audience's attention. That's just a fact, sorry.

Hey, if it was that easy, then EVERYONE would have their own professional gig by now, right??
Here's the interesting thing I discovered about learning
guitar (and tell me if you can relate to this) ...
Many students STOP themselves from getting better because they'll watch a DVD and then find something else to do instead of practice what they just watched. Hey, it's human nature, I understand.

But I was determined to solve this dilemma. I don't want you to just WATCH my DVDs. I want you to LEARN from them and become the guitarist you were meant to be.
So here's "The Big Idea" that fixes all this ...
Because I can't sit next to everyone and make sure they practice what I've just shown them on video, I've come up with the next best thing ... immediately after showing you the lick and then explaining some of the concepts about WHY this lick works so well, I literally will play along with you on the DVD by playing an accompanying jam track!

Do you see how cool that is? It's like me jamming with you!
You'll WANT to play the lick over and over again because I'm playing rhythm right alongside you!!

I'm rather proud of this new instructional feature, and I KNOW it's going to help your playing, big-time.

Okay, let me tell you what's exactly in this package ...
Here is just some of what you get when you
order Guitar Licks Explosion DVD Series
Learn an entire DVD's worth of Texas Blues licks, taught with my Fender Strat with standard tuning, which means you won't have to monkey with your guitar settings one bit once you hit "Play" on the DVD.
Play some of the most killer blues licks from the likes of Stevie Ray Vaughan and Albert King and tons of other legends.
Master a complete collection of British blues rock licks from Cream, Led Zeppelin, Jeff Beck and many more.
Take the mystery out of learning how to mix the major and minor pentatonic scales together. You'll laugh with nervous excitement when you see how simply I've broken this down for you.
Learn all of the best licks I've ever taught on YouTube. You don't have to hunt them down: I've done all the hard work and collected them all onto one DVD for you. These are all the type of funky, bluesy, and soul-drenched licks that will give your listeners' that "WOW" feeling.
Ready to order? Then click the big yellow order button below
or keep reading to see the bonus gifts I'm throwing
in this package if you order today ...
Get My Guitar Licks Explosion 4-DVD Series
at HALF-PRICE Plus FREE, World-Wide Shipping!
... AND Also Get 3 FREE Bonus Gifts!
Here's What YOU Get Inside


Guitar Licks Explosion 4-DVD Series
DVD No. 1:


Texas Blues Guitar Licks

Learn and master some of the greatest licks of all time from legends such as Stevie Ray Vaughan, Albert King and many others. I teach these licks with my trusted Fender Strat, and the great thing is that I use only standard tuning, which means you won't have to mess with your guitar settings one bit. "Plug and play" is my motto with these licks!

Also, I not only show you each lick in "paint-by-numbers" fashion, but I also take the time to explain some of the key concepts behind each lick.

Why is this important? It's because now you'll know where each scale is coming from, as well as why it works over certain chords. In other words, I give you just enough theory that's USEFUL. (After watching this, you'll understand why guitar theory is something easy and valuable, not something to be scared of!)

Then, after explaining these key concepts, I'll play right alongside with you on a backing track so that you won't lose your momentum and you can master your licks IMMEDIATELY. This is huge!




DVD No. 2:


British Blues Rock Licks

Discover why some of these licks from "across the pond" have stood the test of time and how they can revolutionize your playing. I'm talking about mastering some of the greatest licks from the likes of Cream, Led Zeppelin, Jeff Beck and many others.

How did I select them? Simple. I picked my favorites because I teach better when I love what I'm teaching! Seriously, you'll love these, too, because they're absolute classics and work across a wide range of songs.

Again, as with the above DVD, I also show you the key concepts and then play right alongside you on a backing track. You'll learn everything you need to know and never lose the vibe!



DVD No. 3: (Bonus Disc only for you, my loyal subscriber)


Marty's Favorite Secret Weapon Licks!

This is my "secret stash," a dive into my private treasure trove of personal favorites from my music career. What I've done here is collect my all-time "never-taught-before" licks that are UNIVERSAL and can be played in ANY genre of music you happen to rock out to!

You name it --- from gritty, back alley blues to hard driving rock ... from country jazz to fusion --- you'll find plenty of licks on this DVD to plug into whatever you're playing!

I hand-picked these because they always get the crowd to their feet and they're super-adaptable. Any ONE of them will make for an amazing addition to your playing.



DVD No. 4:


Super Bonus Guitar Licks - Best of YouTube

This was REALLY fun for me to put together, and I know how stoked you'll be to have the collection on this DVD, too.

Basically, these are ALL my favorite licks from the tons of You Tube videos I have posted over the years. If you've been following me for any time, then you know my taste runs a little ... how shall I put it ... bluesy, funky, tasty and full of soul, brotha!

This disc is more for intermediate and advanced players, but beginners will love this one, too, because it will give you something to shoot for and you'll have it nearby when you're ready for it (which shouldn't be too long when you use my other DVDs).





Order this special "Guitar Licks Explosion 4-DVD"
Package now at $79.97 OFF!
$159.94 $79.97!
(That's $79.97 OFF the regular price!)
NOTE: Since supplies are limited at this low price, this is a temporary special offer and will be taken down without notice at any time. Grab it now to lock in your huge savings!
Immediate Shipping
Guitar Licks Explosion 4-DVD Series
YES Marty, I want it! Please let me have one of the 50% off copies of your "Guitar Licks Explosion 4-DVD Series" for just 159.94 $79.97
Free Worldwide Shipping Included
Have your credit card handy and click the happy orange "Add To Cart" button below to access "Guitar Licks Explosion 4-DVD Series" right now...
Here are 3 More Killer Bonuses I Am Throwing Into This Package
If You Order Today (Retail Value $219.70) ...
(These FREE Bonuses are available only for you, my loyal subscriber.
They are listed here for a limited time only and will be taken down without notice.)
SPECIAL 3 BONUS SET
Limited Time Offer (retail value $219.70)
BONUS 1:

JamTracks 5 CD Set


($124.75 retail value. Yours today for FREE)
---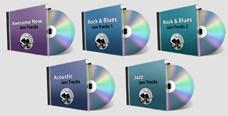 This awesome compilation contains 54 individual backing tracks.

This "Super Set" of jam tracks covers all genres: rock, blues, jazz, acoustic and more.


You'll WANT to practice more because these tracks are so intoxicating. You'll progress faster, have more fun, and you'll never get bored because you have so many tracks to choose from.
BONUS 2:

Full 90 Day Site Membership


($75.00 retail value. Yours today for FREE)
---
Get unlimited, immediate access to the many HUNDREDS of lesson tutorials I have in my private online membership vault for a full 90 days! Take the phone off the hook, close the door, and dive in because you'll want to soak in and learn as much as you can.

Choose lessons from a broad spectrum of guitar styles including rock, blues, jazz, reggae, fingerstyle, metal, and more.

You will learn guitar chords, scales, rhythm & strumming patterns, JAM Tracks and Music Theory.

You will be encouraged with practice exercises and taught several styles of acoustic & electric guitar playing.



BONUS 3:

Guitar Licks Ebook


($19.95 retail value. Yours today for FREE)
---
Not only do I show you ever lick in pain-free, step-by-step fashion, but with this bonus gift you'll have every single lick all tabbed out in writing whenever you need them.

This is ESPECIALLY important for learning licks! Having these on paper will literally save you hours of time. You'll master each lick faster and you can take them wherever you go in case you need them.



Take your guitar playing to places you never thought possible.





---
Here's my Totally Risk-Free,
No-Worries, Guarantee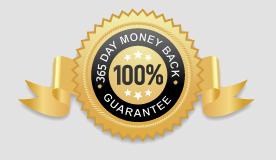 Let me make this easy for you.

I am going to give you a full 12 Month No Questions asked return policy on any of my DVD's. Put them to practice and watch yourself playing guitar and having fun in the shortest amount of time possible.
Get started rocking out today, I cannot wait to hear about your progress
You do not risk anything by ordering now.
Free Worldwide Shipping Included

I Wish You Success and NOTHING less,
Marty Schwartz
Creator - Guitar Licks Explosion 4-DVD Series
P.P.S. Just so you know, I'm a real person and I really love to teach you. Here is my information just to prove it to you:
Marty Schwartz
310 South Twin Oaks Valley
#107-316
San Marcos CA 92078-4387
Copyright © 2008-2015 Guitar Jamz Inc.