When you register for the FREE 10 Lessons demonstrating
How to Play the Blues you'll discover secrets like...
You will learn the grand daddy of ALL blues rhythms (The 12 Bar blues). You can easily master this in a short afternoon

Next stop on the Blues Express, I go over the "blues turnaround technique". You'll be able to sit in with even the most seasoned bluesmen once you have this cool trick in your back pocket.

Learn to tap into the wickedly effective 13th chords which will create a wall of sound during your Blues Turnaround, these chords are extensively used by ALL the top Blues masters.

Every Blue Guitar player needs to come to the land of A7... your blues guitar journey takes unexpected twists & turns in this learning module: Super Easy to implement

The simple little tip that automatically insures you pick with pinpoint accuracy. (John Mayer has this down cold- it's the reason he is one of the hottest young blues players on the scene to day)

Plus TONS more FREE!
DOWNLOAD 10 FREE Video Blues Guitar Lessons NOW!
Enter your name and email address in the form below and I'll send you instant access to my free 10 lessons covering: "How to Play Blues Guitar"

To Receive The Lessons You Need to
Supply Your Correct email address
**Double-check your email for accuracy to ensure you receive the report.
Privacy Assured: Your email address is never shared with anyone.
Learn To Play Blues Guitar Solo's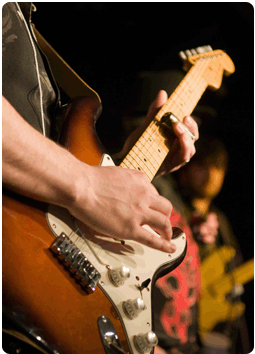 How Blues Players implement this hot new lick in their blistering solos