One-time payment of
$297.98
$148.99
We are excited to see you blaze through guitar mastery with the Blues Master Class DVD Series.
Click the order now button below to get started today:



Free Shipping -
Anywhere in the World!
Blues Master Class DVD Series
YES
I want it! Please let me have your "Blues Master Class DVD Series" for just
$148.99
.
Or just make
2 Easy Payments
of
$74.49
each.
Payment Plans:
Don't have all the cash on hand? Prefer to "try-it-before-you-buy-it"? No problem.

Choose our convenient 2 part payment plan. You'll get all of the Blues Master Class DVD Series so you can start rocking out today.
Here's how the payment plan works...
Choose whether you want the pay the full amount today using the order now option to the lower left or you can break it down into 2 monthly payments by clicking the order now button to the lower right.
You will immediately be sent the Blues Master Class DVD Series.
Start learning guitar! If for any reason you wanted to stop rocking out, simply return the materials within ninety days for a full refund of the purchase price. Any future payments due will be automatically canceled, if you chose the 2 payments option.
Here's our Totally Risk-Free,
No-Worries, Guarantee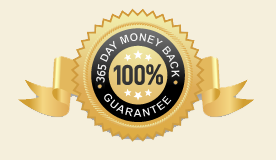 Let us make this easy for you.
We are going to give you a full
12 Month No Questions asked return policy on any of our DVD's
. Put them to practice and watch yourself playing guitar and having fun in the shortest amount of time possible.
Get started rocking out today, we cannot wait to hear about your progress.
You do not risk anything by ordering now.
Copyright © 2009 - 2018 Guitar Jamz Inc.